Our company are seeking an extremely motivated and seasoned Expert in the auto industry to be a member of our team. If you have a track record of success in the vehicle industry, and a love for cars and customer service, we urge you to submit your application for this role. As a Car Professional at our company, you will have the opportunity to team up with an accomplished team of professionals and significantly impact the car industry. We are looking for a goal-oriented person who can support us in reaching our goals and develop our business.
==============================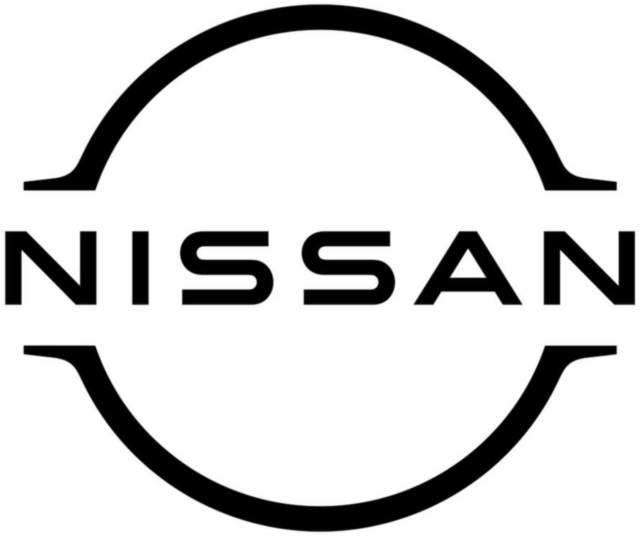 Job title: Automotive Design Intern

Company: Nissan

Job description: With a focus on Mobility, Operational Excellence, Value to our Customers and the Electrification of vehicles, you can expect to be part of something exciting. From the sleek design of our vehicles to the unique opportunities we offer around the globe, Nissan exemplifies ingenuity in everything we do. Our people are what drive the business forward.
We are currently looking for an Automotive Design Intern for Fall 2023. This position will be located in San Diego, CA.
Job Summary:
Primary function is the design development of two-dimensional representations of future Nissan and Infiniti products
Essential Job Functions: (Include but are not limited to)
Develop two-dimensional representations of future automotive designs for both Nissan and Infiniti
Develop new and unique proposals in sketches, digital sketches, visual 3D models, renderings and other media to illustrate individual design proposals
Assist the 3D modeling department in the interpretation of a design into three-dimensional form while incorporating required Engineering parameters of the project
Work in a fast paced, dual brand, multiple project, creative environment
Responsible for creating presentations and capable of communicating design proposal visually and verbally
Familiar with US and international automobile design and current technology
Minimum Qualifications:
Education:
Currently pursuing a Bachelor's or Master's degree in Transportation Design or a related field
GPA of 3.0 or above
Required Skillsets:
Excellent manual drawing ability, exceptional creativity, generation of new, unique and usable design ideas which reflect the brands
Strong organization ability with keen attention to detail
Self-motivated and willing to challenge yourself to develop your talents and skillsets
Strong communication skills
Submit an Automotive Design Portfolio for consideration
Intermediate use of Adobe Photoshop, Illustrator. Autodesk Alias, Sub-D, VRED, VR tools, Microsoft PowerPoint and MS Office in a Windows PC environment.
Welcome to an open lane of possibility. Drive your career forward and join the company leading the technology and business evolution of the automotive industry by applying today.
Nissan is committed to a drug-free workplace. All employment is contingent upon successful completion of a drug screen for roles based in the United States and background screening for all positions.
All of us at Nissan – regardless of functional area or expertise – share a passion to design, manufacture, and sell high-performance vehicles. It is Nissan's policy to provide Equal Employment Opportunity (EEO) to all persons regardless of race, gender, military status, disability, or any other status protected by law. Candidates for this position must be legally authorized to work in the United States and will be required to provide proof of employment eligibility at the time of hire; Nissan uses E-Verify to validate employment eligibility. **Visa sponsorship for this position is not available at this time.**
Salary Range Estimate: $$30-$32/hr. This compensation range is provided as a reasonable estimate of the salary range for the job's grade level. Factors that may be used to determine your actual salary may include, among other things, your specific skills, your work location, how many years of experience you have, and comparison to other employees already in this role.
NISSAN FOR EVERYONE
People are our most valuable assets, and diversity and inclusion are the key to maximizing the power of each individual member of our team. When everyone belongs, the power of NISSAN is undeniable. Our Corporate Diversity Initiative aims to improve business results by ensuring that our workplace and core businesses meet the unique needs of our employees and customer base.
Nissan is committed to creating a culture where everyone belongs and employees, customers, and partners feel respected, valued, and heard. We have over 10 Business Synergy Teams (BSTs) across the U.S. and Canada that connect employees – with shared characteristics or interests – build allies, and foster a company culture where all employees feel supported and included.
Nissan also values inclusion in all areas of our business as we strive to mirror the diversity of our customer base and the communities where we do business. We are committed to procuring innovative goods and services, retailing our products and communicating from a diverse perspective which will help us continue to offer our customers competitively designed, market-driven products.
Join us as we carry our commitment to diversity and inclusion into the future.
San Diego California United States of America

Expected salary: $32 per hour

Location: San Diego, CA

Job date: Wed, 05 Apr 2023 23:25:29 GMT

Apply for the job now!
==============================
We appreciate your interest for your consideration in our job offer position. We believe that this is an exciting opportunity for a skilled professional like you to take the next step in your career in the car industry. If you are a motivated and service-oriented individual with a passion for cars, we advise you to apply for this position. We are eagerly anticipating hearing from you soon and potentially welcoming you to our team.