We are excited to present a fantastic chance to become a part of our crew in the Vehicle Sector! If you are a talented and zealous individual with firm expertise in vehicle knowledge, we urge you to submit your application for this job. This is your chance to be a part of a dynamic and creative crew committed to excellence in the domain of the vehicle field. Don't lose this opportunity to advance your job and be involved in a company that values creativity, resourcefulness, and effort. We can't wait to receiving your job application and discovering about your skills and experience in the vehicle industry.
==============================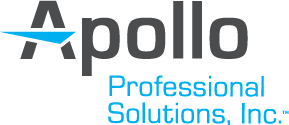 Job title: Automotive Electrical Technician

Company: Apollo Professional Solutions

Job description: Automotive Electrical Technician
Wentzville Missouri
Contract
$42.85/hr
Looking for a skilled Automotive Electrical Technicians in the Wentzville MO area. This position is responsible for repairing electrical wiring to OEM standards, diagnosing problems with all vehicle electrical systems, repairing damaged electrical parts, and maintaining electrical repair equipment.
Roles and responsibilities include: Automotive Electrical Technician
on-site vehicle repair at an OEM customer's facility
Install new vehicle wiring systems per OEM standards
Repair and troubleshoot immobilizer and alarm systems
Diagnose electrical issues and execute a course of action
Provide on-site leadership with estimated time for repairs
Repair and replace faulty wiring or electrical systems
Service of electrical automotive parts
Service and repair electrical systems on vehicles manufactured at the GM Wentzville assembly plant
Maintain a clean working environment
Complete job reports and processing paperwork
Instruct and guide other repair personnel to improve their understanding of vehicle electrical systems and subsystems
Present and demonstrate efficient and effective methods of diagnosing and correcting vehicle electrical systems and sub-system deficiencies
Conduct root cause analysis to accurately identify the cause(s) of vehicle deficiencies
Act as a Subject Matter Expert for other repair personnel by providing interpretation of vehicle electrical system architectures and schematics
Communicate and share lessons learned with site leadership and other repair personnel on a timely basis
Required Skills: Automotive Electrical Technician
Minimum of 5 years experience with automotive electrical systems
Advanced knowledge of modern vehicular electrical systems
Ability to work in confined vehicle spaces
Complex problem-solving skills
Good communication skills
Ability to work standing or in a crouched position for extended periods
Ability to distinguish subtle color variations
Demonstrated knowledge of automotive systems from an advanced diagnostics perspective
Ability to read and interpret a digital multimeter, OEM diagnostic scan tool and other automotive related diagnostic test equipment
Ability to effectively conduct one-on-one and small group discussions
Ability to interpret early engineering level electrical schematic diagrams
Ability to work independently without supervision
ASE Certified in Electrical/Electronics or State equivalent
Valid Driver's License
Desired Skills: Automotive Electrical Technician
Additional ASE certifications
Master Auto Technician
Experience as a shop foreman or lead technician
Automotive electrical schematic development experience
Automotive Technical Assistance Center Experience
Required Education: Automotive Electrical Technician
Associates Degree or Certificate in Automotive Technology, Auto Dealer/Aftermarket Certificate(s) or other related discipline.
EEO Statement Apollo Professional Solutions, Inc. is an equal opportunity employer. We provide equal employment opportunities to all employees and applicants for employment and prohibits discrimination and harassment of any type without regard to race, color, religion, marital status, age, national origin, ancestry, disability status, medical condition, pregnancy, genetic information, protected veteran status, gender, sexual orientation, gender identity or expression, or any other status or characteristic protected under federal, state, or local law.

Expected salary: $42.85 per hour

Location: Saint Louis, MO

Job date: Wed, 29 Mar 2023 22:05:03 GMT

Apply for the job now!
==============================
We appreciate your interest for your interest in our job opportunity position. We consider that this is a thrilling opportunity for a skilled professional like you to take the next step in your career in the vehicle industry. If you are a driven and customer-focused individual with an enthusiasm for vehicles, we encourage you to apply for this position. We are eagerly anticipating hearing from you soon and possibly welcoming you to our team.