When you are an imaginative and inventive individual in the auto industry with a passion for cars, we have an exciting opportunity for you to be a part of our team. As an Automotive Professional at our company, you will have the opportunity to work on cutting-edge projects, work together with an accomplished team of professionals, and considerably impact the vehicle industry. We are in search of someone who is devoted, diligent, and has a keen eye for the car industry. If this sounds like you, we advise you to send in your resume for this job.
==============================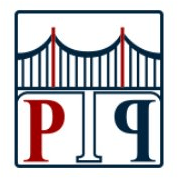 Job title: Automotive Mechanic

Company: People, Technology & Processes

Job description: Purpose: The Contractor shall conduct routine scheduled maintenance, interim (unscheduled) maintenance, field level maintenance, research repair parts, complete requisitions for parts and service items, record data collection (labor time & vehicle service cost) and repairs to Civil Engineering Support Equipment (CESE), Material Handling Equipment (MHE) and Ground Support Equipment (GSE).
Responsibilities (include but not limited to):
The Contractor shall perform inspections, preventive maintenance, and repairs identified during initial inspections and as per the guidance recommended by the Original Equipment Manufacturer (OEM) and/or the NAVFAC P-300.
Mandated 120 calendar day cycle for completing general maintenance and safety inspections on each piece of CESE/ MHE per requirements and the Contractor shall maintain this service cycle.
The Contractor shall schedule all CESE/MHE equipment for service every 120 calendar days or sooner in the event the vehicle accumulates high mileage within the normal service cycle. High mileage is typically considered to be more than 5,000 miles since the previous maintenance service.
The CESE/MHE inventory list itemizes each piece of CESE/MHE by Shop Location, Equipment Identification Number, Make, Model, Year, type of fuel and current mileage.
The Contractor shall pick up vehicles requiring service from a location designated by the Government's Transportation Officer for each respective Shop Location. Once the maintenance, repairs and quality control inspections have been completed, the Contractor shall return the CESE / MHE to a Government designated holding area. Contractor personnel shall only operate government vehicles in the official performance of their duties; at no time shall Contractor personnel use NSW vehicles for personnel use.
The Contractor shall perform maintenance and repair to Government owned CESE/MHE identified in CESE/MHE inventory list with total numbers varying by +/-5% during the performance period. The Contractor shall provide supply and data entry support for all equipment and vehicles.
Scheduled maintenance shall be conducted in three specific levels identified as "A", "B", and "C" based on mileage or time. Standard vehicle safety inspections shall be completed as a specific task on every scheduled maintenance Shop Repair Order (SRO).
Level "A" maintenance shall be completed every 120 calendar days and includes safety inspections, overall equipment mechanical inspection, changing fluids and filters and standard service items shall be serviced and changed in accordance with original equipment manufacturer recommendations. This work shall be annotated on the SRO and recorded in the vehicle maintenance database within three days of final inspection.
Level "C" maintenance shall be completed annually and includes a detailed safety inspection and four-wheel alignment when warranted. This work shall be annotated on the SRO and recorded in the vehicle maintenance database within three days of final inspection.
Shall be the direct liaison with the government to discuss access to CESE/MHE, maintenance schedules, and use of Government furnished equipment (GFE) if provided.
General Requirements:
Shall be available during standard business hours to address issues and workflow.
The Contractor shall have the capacity and technical skills needed to make all levels of repair to suspension, steering, electrical, instrumentation, computer controls, driver controls, brakes, fuel delivery, carburetion and fuel injection, exhaust, and power train systems.
The Contractor shall be capable of repairing electric and manual window mechanisms, vehicle locks, seats, and incorporated electronics.
The Contractor shall be capable of demounting and mounting all sizes of tires and balancing the wheel and tire assembly once mounted. Tire repairs shall include plug insertion, patches, and complete replacement depending upon severity of damage.
The Contractor shall perform welding, metal forming, sheet metal work, minor body, and fender repairs.
The Contractor shall provide maintenance and repair on GSE such as, but not limited to, lawn mowers, pressure washers, tree and brush trimming equipment, generators, compressors, hydraulic attachments and other small portable engine powered tools used to support grounds maintenance work.
Government personnel shall provide GSE equipment requiring service to a respective mechanic. Once the maintenance, repairs and quality control inspections have been completed, the contractor shall return the equipment to a designated holding area.
Job Specific Knowledge & Requirements: * Shall have a minimum of two (2) years' experience as an Original Equipment Manufacturer (OEM) mechanic at an automotive dealership, commercial automotive mechanic or have equivalent military experience.
About Our Company:
As a Service Disabled, Veteran Owned Small Business (SDVOSB) we are a provider of Information Technology (IT) professional services, software solutions and professional development training. Our core competencies evolved from leveraging IT enablers for knowledge management with an emphasis on Web Based Knowledge Portals and Portal Services, Server/System Services, SharePoint Development and System Administration and SQL Server Services. Our capabilities have expanded to include software development, technical training support and field support services.
Guiding Principles
Satisfy the customer – "Exceed expectations"
Set the Example – "Be out front"
Be Responsive – "Timing is everything"
Persevere – "Find a way"
Benefits
PTP offers a comprehensive benefits program:
Medical insurance
Dental insurance
Vision insurance
Supplemental benefits (Short Term Disability, Cancer & Accident).
Employer-sponsored Basic Life & AD&D Insurance
Employer-sponsored Long Term Disability
Employer-sponsored Value Adds – FreshBenies
401(k) with matching
Holidays and Annual Leave
11 Paid Holidays
120 hours PTO accrual per year
Expected salary:

Location: Virginia Beach, VA

Job date: Thu, 30 Mar 2023 05:39:52 GMT

Apply for the job now!
==============================
Thanks for your inquisitiveness in our job opportunity. We are sure that this is a unique opportunity for a skilled professional like you to have an impact in the field of automotive. If you are a diligent and detail-oriented individual who is zealous about cars, we urge you to apply for this position. We look forward to hearing from you soon and potentially welcoming you to our team.