We are delighted to offer a new job opening for an experienced Vehicle professional. If you are zealous about the vehicle industry, we advise you to submit your application for this role. As a Vehicle Technician at our organization, you will have the opportunity to work with a skilled crew of professionals and significantly impact the vehicle industry. We look forward to receiving your application!
==============================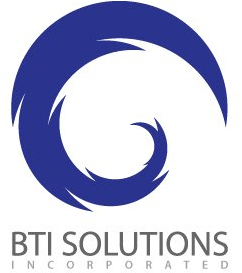 Job title: Automotive Parts Manufacturing Production Manager / Kyle, TX / Others / DIR-SIMW02

Company: BTI Solutions

Job description: Summary of Functions
As a strategic partner, The Production Manager manages and expedites the flow of work and labor processing within the production department. These duties include reviewing and distributing production, work, and personnel schedules, conferring with department specialists and supervisors to determine progress of work and completion dates, and compiling reports on progress of work, labor hours, costs, and production problems. Most of their time is spent on business and organizational aspects of production. These duties include monitoring production rates, throughput and labor costs. Most tasks involve establishing records and information, as well as managing the production processes with other department management.
Principle Responsibilities
Distribute production schedules and work orders to production staff.
Review documents, such as production schedules, work orders, or staffing spreadsheets to determine personnel or materials requirements and priorities.
Requisite and maintain personnel records or production assembly parts necessary. • Manage department supervisors or other personnel to assess progress and discuss needed changes.
Revise production schedules when required due to design changes, labor or material shortages, backlogs, or other interruptions, collaborating with other departments.
Confer with establishment personnel and customers to coordinate production activities and to resolve complaints or eliminate delays.
Examine documents, materials, or products and monitor work processes to assess completeness, accuracy, and conformance to standards and specifications.
Record production data, including volume produced, consumption of raw materials, or quality control measures.
Calculate figures, such as required amounts of labor materials, manufacturing costs, or wages. • Coordinate operational activities by planning production commitments or timetables for business units, specific programs, or jobs, using sales forecasts.
Perform all work safely in a fast-paced work environment.
Qualifications
Bachelor's Degree in Engineering or a related field preferred.
At least 5+ years of manufacturing or processing experience required.
Experience in automobile body parts manufacturing industry preferred.
Bilingual in English and Korean and/or Spanish strongly preferred.
Excellent verbal and written communication skills.
Ability to juggle multiple tasks in a fast-paced environment and prioritize workload. • Team player with high energy and a can-do attitude.
Ability to make sound decisions under pressure.
Strong math skills, with capability of understanding and conducting basic arithmetic and statistical operations.
Ability to quickly recognize errors and inconsistencies in numerical data (good analysis skills). • Microsoft Office programs experience such as Excel, Word, and PowerPoint to establish reports. • Excellent supervisory skills and communication skills.
Expected salary:

Location: Kyle, TX

Job date: Thu, 04 May 2023 00:57:57 GMT

Apply for the job now!
==============================
Thanks for evaluating our job opportunity. We consider that this is a unique opportunity for a gifted individual like you to progress your career in the field of automotive industry. If you have a passion for cars, we encourage you to apply for this position. We are eagerly anticipating reviewing your application and possibly welcoming you to our team.