We are looking for a highly motivated and experienced Specialist in the auto industry to be a member of our team. If you have a history of success in the automotive industry, and an intense interest in cars and customer service, we advise you to send in your resume for this position. As an Automotive Professional at our organization, you will have the opportunity to team up with an accomplished team of professionals and significantly impact the automotive industry. We are looking for a performance-focused candidate who can assist us in achieving our goals and expand our business.
==============================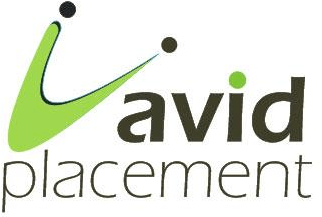 Job title: Design Engineer – Automotive

Company: Avid Placement

Job description: Job Description
Product Design Engineer
My client is looking for an automotive Product Design Engineer to work with project teams to develop engine management components for the OEM, heavy duty and industrial markets. This Corporate position will work with teams on projects that will span from new concepts to reverse engineering to cost and quality improvements of existing products. The products designed will cover the entire spectrum of the company`s product portfolio.
Responsibilities:
Design or modify components and systems using prudent engineering methods and techniques to meet specified technical requirements.
Perform design activities within cost targets and timeline objectives.
Analyze and solve complex product design, application, manufacturing, installation, and service problems.
Develop and execute experiments to validate and qualify new design solutions.
Direct other technical support personnel to carry out specific design tasks.
Analyze competitive product designs and report findings.
Communicates directly with Customers and Suppliers on issues of technical specifications, product design and product performance as needed.
Implement defect prevention procedures or processes in product design or application.
Analyze new technologies for potential application in next generation products.
Support quality improvements in all facets of the company's business.
Collaborate with various teams within the organization to solve technical problems and identify improvement opportunities.
Requirements:
Bachelor's Degree in Mechanical or Electrical Engineering
Minimum of 5 year experience in an engineering role required. Automotive Designed Parts Preferred. Mechanical/Electrical mechanisms
Fuel Injector experience non automotive is OK, example Turbines, Sensor Products etc.
Wire Harness design Experience Desirable
Sensor Product Design Experience desirable
Prefer candidates with Engine & Fuel Injector experience. Non automotive is OK
Reverse Design Engineering a MAJOR Plus
Proficient in Creo-Pro/Engineer and/or Solid works, Microsoft Office
Good analytical skills required
Excellent written and verbal communication skills.
Must be able to work with team members and work with minimal supervision
Must be willing to travel up to 10% of the time, which may include flying.
Knowledge of Finite Element Analysis.
Experience in new product development in an automotive environment is a plus!
Mechatronics experience preferred.
Skills Product Design Engineer, Automotive Industry Must, Fuel Injector, Turbines, Sensor Products
About Company
We are an emerging recruitment and IT organization working with well-known clients based in the USA. We are a group of expert professionals rendering its recruitment and IT services. Our services offer a wide range of functions related to recruitment. Our young yet experienced team strives to offer the best services to our clients.

Expected salary:

Location: USA

Job date: Thu, 23 Mar 2023 02:51:51 GMT

Apply for the job now!
==============================
Thanks for considering our job opportunity. We think that this is a distinctive opportunity for a talented individual like you to progress your career in the field of cars industry. If you have a love for automotive, we encourage you to apply for this position. We are eagerly anticipating reviewing your application and perhaps welcoming you to our team.