Our company are hunting for a very motivated and knowledgeable Professional in the Automotive Industry to become a part of our team. If you have a track record of success in the vehicle industry, and a passion for cars and customer service, we urge you to apply for this job. As an Automotive Specialist at our firm, you will have the opportunity to work with an accomplished team of professionals and considerably impact the vehicle industry. We are looking for a goal-oriented person who can help us achieve our goals and expand our business.
==============================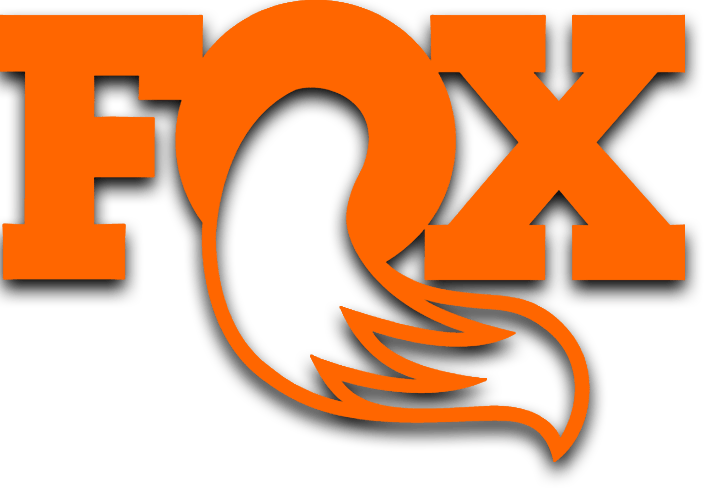 Job title: Director, Design Engineering

Company: Fox Factory

Job description: What We Do
FOX Factory designs, engineers, manufactures and markets performance-defining products and systems for customers worldwide. Our premium brand, performance-defining products and systems are used primarily on bicycles, side-by-side vehicles, on-road vehicles with and without off-road capabilities, off-road vehicles and trucks, all-terrain vehicles, snowmobiles, specialty vehicles and applications, motorcycles, and commercial trucks. Some of our products are specifically designed for and marketed to a variety of leading cycling and powered vehicle original equipment manufacturers ("OEMs"), while others are distributed to consumers through a global dealer and distribution network. Fox Factory Holding Corp. is the holding company of FOX Factory, Inc. and is publicly traded (FOXF) on Nasdaq.
Why you should join us
Not only do we provide competitive wages, you will also have access to great benefits and employee
discounts. But more importantly, it's a fun environment where we truly enjoy working as a team and
bringing great products to our customers!
If this sounds like something you would love to do, and a place you want to be a part of, get in touch
with us by submitting your application. We look forward to hearing from you!
Position Summary:
Directs, oversees, and utilizes functional authority for operation, planning, organization, control, and completion of all product related activities of design & engineering projects within area of assigned responsibility.
Position Responsibilities:
Directs design & engineering department in formulating designs and specifications through application of professionally accepted engineering techniques, practices, and procedures.
Interprets sketches, reviews 2D & 3D CAD models, and assesses programs for:
Developing content that fits with, but also stretches brand identities.
Incorporation of engineering requirements, manufacture processes, and material properties into the design progression.
Solicitation and incorporation of feedback from service and installation personnel to continuously improve and inform designs.
Resolution of technical and adaptive challenges and validation of concepts through appropriate studies with pre-production prototypes and first article samples.
Apportions projects among staff according to specialized training and project requirements.
Contributes to the growth and development of direct reports and peers.
Participates in Design Reviews and creative brainstorming sessions, both scheduled and informal, with peers, management, and strategic brand partners.
Facilitates Design for Manufacturing Reviews between the design team and suppliers for refinement of part & tool designs and identification of process opportunities.
Heads the formulation and implementation of overall objectives, plans, and programs.
Ensures that department work conforms to high technical and organizational standards and meets or exceeds all requirements, including timely deliverable.
Accountable for input to, and control of, department budget.
Assesses statistical data and operating budgets and conducts special investigations and studies to evaluate efficiency of engineering programs. Uses the findings to implement continuous improvement strategies that evolve team workflows, processes, and performance.
Prepares interim and completion program reports for upper-level leadership.
Stays current with design trends, new technology, and competitive products.
Specific Knowledge, Skills or Abilities Required:
Outstanding visual, verbal, & written communication skills, with the ability to distill complex subjects to a wider audience.
Relentless commitment to exchange critical dialogue, with an objective self-awareness towards defending design decisions.
A proactive approach to design, automatically solving for, or knowing when to escalate foreseen problems before they become unmanageable.
Strategic ability to build consensus and drive team decision making to accomplish objectives.
Exceptional interpersonal skills to effectively collaborate and engage with team members.
Flexible attitude towards shifting work priorities, handling change smoothly and with agility.
High personal work ethic, with a dedication to overcome and embrace new challenges.
Readiness to implement and improve design best practices and design tools.
Evidence of strong character with integrity, honesty, and accountability.
Passionate about the automotive and transportation industry.
Excellent leadership abilities, with a willingness to assume ownership of tasks and to demonstrate innovative thinking.
Thorough understanding of design, engineering, and manufacturing theories and processes.
Competencies:
Customer Mindset: Exceptional customer experience is primary focus while performing job duties. Quality is a top priority.
Adaptability & Innovation: Proactively and willingly adapts to changing business needs and conditions and presents creative and fresh ideas on how to solve problems, gain efficiencies and improve quality.
Relationship Building: Builds constructive working relationships characterized by a high level of inclusion, cooperation and mutual respect.
Accountability: Takes personal responsibility for the quality and timeliness of work and strives to exceed requirements.
Decision Making and Judgment: Makes timely, informed decisions that take into account the facts, goals, constraints and risks.
Talent Development (Self and Others): Displays an ongoing commitment to learning and self-improvement; making an effort to acquire new knowledge or skills associated with job responsibilities. Willingness to work with others and coach/teach in effort to develop and support other employees' development.
Position Qualifications:
Education:
Bachelor's degree in Industrial Design, Engineering, or related field
MBA preferred
Experience:
7+ years with progressive leadership responsibility in a manufacturing environment required.
3+ years of relevant design & engineering experience
Work Environment and Physical Requirements:
Manufacturing Environment
May lift up to 50 lbs. regularly
Requires walking, standing, bending and lifting for long periods of time
Vision abilities required to validate and enter data on computer
Want to know more? Check out this video:
Disclaimer: This list does not represent all physical demands. Descriptions are representative of those that must be met by employee to successfully perform the essential functions of the job. Reasonable accommodation may be provided to enable individuals with disabilities to perform the jobs' essential functions.
Note:
FOX provides equal employment opportunities for all employees and applicants for employment without regard to race, color, ancestry, national origin, gender, gender identity, sexual orientation, marital status, religion, age, physical disability (including HIV and AIDS), mental disability, results of genetic testing, or service in the military, or any other characteristic protected by the laws or regulations of any jurisdiction in which we operate. We base all employment decisions –including recruitment, selection, training, compensation, benefits, discipline, promotions, transfers, layoffs, terminations and social/recreational programs – on merit and the principles of equal employment opportunity.
Fox offers an excellent compensation package and wide-ranging opportunities for professional development. Medical, Dental, Vision, Health Spending and Dependent Care Savings Accounts, Disability and Life Insurance benefit programs are available, as is a 401k plan with employer matching. Eligibility for all benefit programs is defined by the applicable plan document or employee handbook.

Expected salary:

Location: Trussville, AL

Job date: Sat, 13 May 2023 07:51:16 GMT

Apply for the job now!
==============================
Thank you for your curiosity in our job opportunity. We are sure that this is a unique opportunity for a skilled professional like you to make a difference in the field of automotive. If you are a hard-working and meticulous individual who is enthusiastic about automotive, we encourage you to apply for this position. We are excited to hearing from you in the near future and possibly welcoming you to our team.