In case you are someone with a creative and innovative mind in the auto industry with a passion for cars, we have an exciting opportunity for you to join our team. As a Car Professional at our firm, you will have the opportunity to contribute to cutting-edge projects, collaborate with a skilled team of professionals, and substantially impact the automotive industry. We are in search of someone who is committed, industrious, and has an astute eye for the automotive industry. If this sounds like you, we urge you to apply for this position.
==============================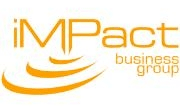 Job title: Director Of Engineering

Company: iMPact Business Group

Job description: Our client, a leading global manufacturer in the heavy industry sector, is currently seeking an experienced Director of Engineering with a strong background in automotive manufacturing and automation to join their team. The organization is known for providing innovative solutions and high-quality products to various industries worldwide. This executive-level opportunity calls for a seasoned professional who excels at balancing dynamics and has a proven track record in driving innovation and operational excellence within a manufacturing environment.
Overview:
As the Director of Engineering, you will be responsible for overseeing the engineering department, setting strategic direction, and ensuring the successful execution of engineering initiatives at the manufacturing plant. Your primary focus will be on the automotive segment, where your expertise in IATF 16949 standards and automation technologies will be essential. You will lead a team of skilled engineers, fostering a culture of innovation and continuous improvement, while driving projects that optimize manufacturing processes, enhance product quality, and support business growth.
Responsibilities:
Provide overall leadership and direction to the engineering department, ensuring the alignment of departmental goals with the organization's strategic objectives
Develop and implement engineering strategies, processes, and tools that drive operational excellence, optimize manufacturing processes, and enhance product quality, with a strong focus on the automotive segment and IATF 16949 compliance
Oversee the management of engineering projects, from concept to completion, ensuring that projects are delivered on time, within budget, and meet performance expectations
Collaborate with cross-functional teams to identify and implement process improvements that enhance productivity, efficiency, and profitability
Foster a culture of innovation, encouraging the development and implementation of new automation technologies and manufacturing techniques
Manage departmental budgets and resources, ensuring that all expenditures are within approved limits
Ensure that all engineering activities comply with relevant health, safety, and environmental regulations
If you are a seasoned engineering leader with a strong background in automotive manufacturing, IATF 16949 compliance, and automation, and excel at balancing dynamics, we want to hear from you. Apply now to join our client's thriving organization and take the next step in your career.
Qualifications:
Bachelor's degree in Engineering, preferably in Mechanical, Industrial, or a related field; a Master's degree is preferred
10+ years of experience in engineering, with at least 5 years in a leadership or management role, preferably within the heavy industry manufacturing sector
Strong background in automotive manufacturing, with specific experience in IATF 16949 standards and compliance
Demonstrated expertise in managing engineering projects and leading cross-functional teams
Profound knowledge of automation technologies and their application within manufacturing environments
Excellent leadership, communication, and interpersonal skills
Familiarity with lean manufacturing principles and continuous improvement methodologies
Preferences:
Experience in a casting or similar manufacturing environment
Professional engineering (PE) license or related certifications
Experience with ISO 9001 and other industry-specific quality standards
Expected salary: $120000 – 160000 per year

Location: Grand Rapids, MI

Job date: Thu, 11 May 2023 22:12:59 GMT

Apply for the job now!
==============================
Thank you for contemplating this thrilling opportunity to be a member of our team in this Automotive Industry. We are confident that our company offers an exceptional and rewarding work environment, with opportunities for growth. If you are zealous about the automotive industry and have the abilities and knowledge we are in search of, we advise you to submit your application today. We are eagerly anticipating hearing from you in the near future and possibly welcoming you to our team.