We are excited to present a brand new job opening for a seasoned Automotive professional. If you are passionate about the automotive industry, we urge you to apply for this position. As a Vehicle Expert at our company, you will have the opportunity to collaborate with a talented group of professionals and significantly impact the vehicle industry. We can't wait to receiving your application!
==============================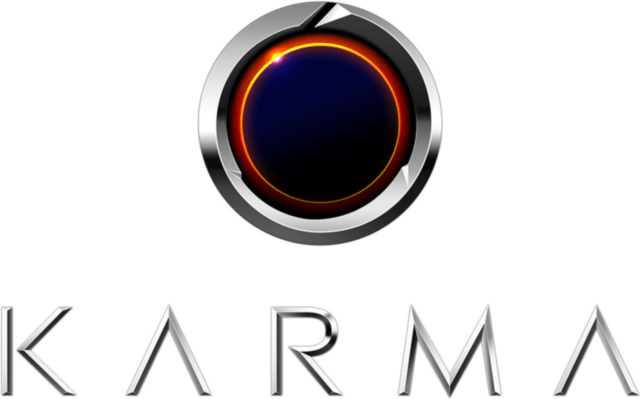 Job title: Intern – EE Systems Engineering

Company: Karma Automotive

Job description: Overview
Karma Automotive, founded in 2014, is a southern California based producer of luxury electric vehicles. Headquartered in Irvine, CA, Karma sells vehicles via its dealer network in North America, Europe, South America and the Middle East. Karma's production facility (referred to as Karma's Innovation and Customization Center) is located in Moreno Valley, CA and offers world-class customization, and manufacturing services along with electrification platforms. Karma's flagship vehicle, the Revero® GT, was awarded Green Car Journal's 2020 Luxury Green Car of the Year™. In 2021 Karma announced the GS-6 Series which include an extended-range series hybrid EV and their first-ever all-electric vehicle. Every Karma vehicle is created with unparalleled individual care and craftsmanship and combines leading technology with a luxury experience.
The Intern – EE Systems Engineering is responsible for automotive applications on electrical & electronic (EE) systems development and testing on EE components and vehicle systems related to EV. This intern will also ensure the vehicle meets design expectations for CV applications.
The hourly rate will be based on the education level you are currently pursuing (Bachelor's $25/hr., Master's $30/hr., PhD $35/hr.)
Responsibilities
Perform vehicle systems integration and validation on commercial vehicles including maintaining and updating vehicle logical schematics, DT, and vehicle. dbc files.
Define and design electrical system architecture and logical schematics for commercial vehicle programs.
Support software tracking & management to include supporting dashboards, Polarion software tracking and management systems.
Reverse engineer commercial vehicles in order to gather critical signals to generate the production kit design for commercial vehicles.
Support electrical systems & HIL labs to develop, integration, validate, and test vehicle electrical and powertrain systems.
Ensure through rigorous testing that design and hardware that we created meets requirements from the commercial vehicle PDL.
Support diagnostics for commercial vehicle program by creating requirement documents, assisting in developments, and testing vehicle diagnostic protocols.
Other duties, as assigned.
Requirements
Pursuing a Bachelor's or Master's degree in Electrical/Mechanical/Computer Engineering.
Excellent oral and written communication skills.
Intermediate skills with Microsoft Office: (Excel, PowerPoint, Word and Outlook).
Experience with basic electrical engineering and software programming.
Knowledge with electrical engineering disciplines, circuit design, etc.
Must be a quick learner.
Experience with Microprocessors, Automotive ECU, Electrical / Electronic hardware, embedded software and scripting is highly preferred.
Physical Requirements
Note: The physical demands described here are representative of those that must be met by an employee to perform the essential functions of this job. Reasonable accommodations may be made to enable individuals with disabilities to perform the essential functions.
While performing the duties of this job, the employee should have the:
Ability to frequently use or operate a computer, mouse and/or other office productivity machinery, such as a calculator, copy machine, computer printer, etc.
Ability to frequently use hand(s) for repetitive actions (grasping and fine manipulation).
Ability to frequently walk or move – to regularly move about inside the office.
Ability to periodically climb steps.
Ability to frequently see or detect, identify, recognize, or assess surroundings while in the office.
Ability to occasionally bend, kneel, crouch, turn, and stoop.
Ability to frequently sit or be stationary for extended continuous periods of time.
Ability to stand for occasional periods of time.
Ability to occasionally lift and/or push/pull up to 20 pounds.
Work Environment The work environment characteristics described here are representative of those an employee encounters while performing their job in an indoor office environment. While performing the duties of this job, the employee may spend 100% (excluding breaks and meal periods) of time in an office environment.
#LI-AS1
NO Third parties. Principals only please.
Join Karma as we transform transportation and mobility with innovative teamwork.
Karma Automotive LLC is an equal employment opportunity (EEO) employer. We do not discriminate on the basis of age, race, gender identity and expression, color, sexual orientation, marital status, pregnancy or related conditions (including breastfeeding), national origin/ancestry, religion, military/veteran status, genetic information, citizenship status or any other characteristic and group protected by applicable law. Karma Automotive LLC complies with the Americans with Disabilities Act to ensure equal access to all qualified individuals with a physical or mental disability. Valid driver's license may be required based on essential duties.

Expected salary:

Location: Irvine, CA

Job date: Wed, 03 May 2023 22:12:32 GMT

Apply for the job now!
==============================
Thank you for your evaluation in our job offer position. We consider that this is a thrilling opportunity for an experienced professional like you to take the next step in your career in the automotive industry. If you are a driven and customer-focused individual with an enthusiasm for cars, we advise you to apply for this position. We are looking forward to hearing from you soon and perhaps welcoming you to our team.