We are hunting for a highly motivated and seasoned Specialist in the car industry to join our team. If you have a track record of success in the car industry, and a passion for cars and customer service, we encourage you to apply for this role. As a Vehicle Specialist at our company, you will have the opportunity to collaborate with an accomplished team of professionals and substantially impact the automotive industry. We are looking for a goal-oriented person who can help us achieve our goals and develop our business.
==============================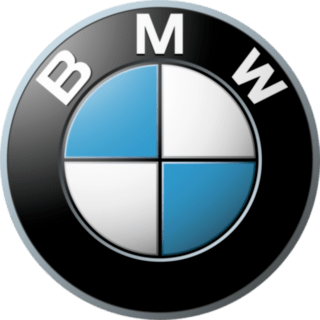 Job title: Lead Designer, Automotive Design

Company: BMW

Job description: The Lead Designer, Automotive Design is a lead creative contributor in one or more functions of Automotive Design. The Lead Designer provides a wide range of deliverables to different projects and clients, he/she reports to the Studio Director. He/She collaborates with Creative Directors and Associate Directors to define and articulate project short term targets and future opportunities and is responsible for interpreting and delivering concepts within projects ensuring that the deliverables successfully fulfill their contribution to DW's mission of being the leading creative consulting agency.
Key responsibilities:
Providing the highest quality level of Automotive Design content by creating benchmarks in the field.
Applying high knowledge of Design to assignments of high complexity
Developing and communicating industry-leading creative concepts
Creating project type/definition (new methods project specific)
Providing creative problem solving and analysis
Originating and developing ideas to design a product, an interface or a brand
Evaluating Automotive design ideas based on factors such as appealing appearance, design-function relationships, serviceability, materials and method engineering, application, budget, price, production costs, methods of production, market characteristics, and client specifications
Integrating findings and concepts and sketches design ideas
Contributing to the development of the Studio's culture and quality standards
Leading and initiating working collaboratively with cross functional teams and disciplines and embraces a holistic, cross-industry design approach
Supporting and/or executing strategic services such as contextual research, design strategy and design identity programs in collaboration with CC
Join the team at BMW of North America and enjoy a high-performance employment package which includes:
Company paid Medical, Dental & Vision Insurance
Employee car program
401(k) Savings Plan
Retirement Income Account
What are you waiting for…jump into the driver's seat and apply for Lead Designer, Automotive Design today!
Qualifications
Bachelor's Degree in Automotive/Transportation/Industrial Design or equivalent
7-10 years of Automotive Design or equivalent
Proactively develops and improves technical knowledge and initiates integration of related disciplines / processes
Expert computer skills and 3D proficiency with surface and solid modeling software (Alias, Maya, Rhino, Adobe Creative Suite, RTT, Showcase, Bunkspeed, Hypershot, Maxwell, Image Studio)
Excellent understanding of the design process as well as principles to improve design quality
Excellent verbal and written communication skills
Some travel may be required
Excellent presentation skills
Role model in conceptual thinking, ability to innovate.
Please include your online work samples / portfolio in your application.

Expected salary:

Location: Santa Monica, CA

Job date: Wed, 05 Apr 2023 03:05:40 GMT

Apply for the job now!
==============================
Thank you for your evaluation in our job opportunity position. We believe that this is a stimulating opportunity for a skilled professional like you to take the next step in your career in the automotive industry. If you are a driven and service-oriented individual with a love for automobiles, we urge you to apply for this position. We are eagerly anticipating hearing from you soon and perhaps welcoming you to our team.