In case you are a creative and innovative person in the Automotive Industry with a love for cars, we have a thrilling opportunity for you to join our team. As a Vehicle Professional at our firm, you will have the opportunity to work on cutting-edge projects, work together with a talented team of professionals, and significantly impact the vehicle industry. We are looking for someone who is devoted, hard-working, and has an astute eye for the automotive industry. If this sounds like you, we advise you to send in your resume for this role.
==============================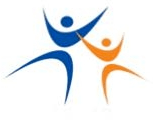 Job title: Program Manager (Automotive)

Company: Jatca

Job description: Summary
The Program Manager will lead and manage all aspects of customer projects both internally and externally from inception through the life of the program. Additionally, they will drive the team to success in achieving the committed timing, financial, and customer targets.
Duties & Responsibilities
Generate and maintain program documentation – program plans, open issue sheets, customer tracking documentation, Quality Cost Weight and Function (Q.C.W.F.), timing plans, etc
Communicate program information to all departments
Respond to customer needs
Manage and direct preparation of a robust program plan that is coordinated with the customer vehicle program timing.
Execute and maintain second tier supplier control, coordinated to company's program objectives
Consults with management and reviews program proposals to determine goals, time frame, funding limitations, procedures for accomplishing program, staffing requirements, and allotment of resources
Develops program plans specifying goals, strategy, staffing, scheduling, identification of risks, contingency plans, and allocation of available resources
Formulates and defines technical scope and objectives of program
Identifies and schedules program deliverables, milestones, and required tasks
Assigns duties, responsibilities, and scope of authority to program personnel
Directs and coordinates activities of project personnel to ensure program progresses on schedule and within budget
Establishes standards and procedures for program reporting and documentation
Reviews status reports prepared by program personnel and modifies schedules and plans as required
Prepares program status reports and keeps management, customers, and suppliers informed of project status and related issues, as required
Confers with program personnel to provide technical advice and resolve problems
Coordinates and responds to requests for changes from original specifications
Monitors program results against technical specifications
Travel 15% of the time
Qualifications
Experience: Minimum 5 years' experience in a quality or PM role
Experience working at a Tier 1 Supplier and dealing with OEMs
Education: Bachelors in Engineering, Business, or related field
Software/Computer proficiency: Microsoft Office, SAP, customer specific software programs and systems (Stellantis/FCA)
Language(s): English fluency (written & spoken)
Training: ISO 14001, TS 16949 current level training.
Expected salary:

Location: Novi, MI

Job date: Thu, 23 Feb 2023 00:59:32 GMT

Apply for the job now!
==============================
Thank you for your inquisitiveness in our job opening. We are sure that this is an exceptional opportunity for a skilled professional like you to have an impact in the field of cars. If you are an industrious and thorough individual who is passionate about automotive, we urge you to apply for this position. We look forward to hearing from you shortly and potentially welcoming you to our team.