We are thrilled to present a brand new job opening for a knowledgeable Car professional. If you are enthusiastic about the automotive industry, we encourage you to apply for this position. As a Vehicle Technician at our firm, you will have the opportunity to team up with a talented team of professionals and substantially impact the car industry. We eagerly anticipate to hearing from you!
==============================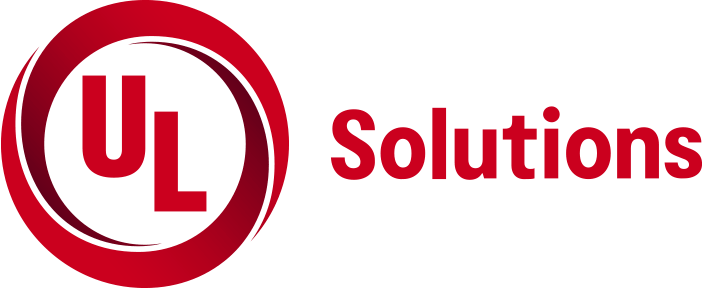 Job title: Senior Automotive Cybersecurity Consultant (remote in the US)

Company: UL Solutions

Job description: At UL, we know why we come to work.
Thousands of us around the world wake up every day with a common purpose: to make the world a safer, more secure and sustainable place. Science is in our DNA; we are endlessly curious and passionate about seeking and speaking the truth. We take delight in knowing that our work makes a meaningful contribution to society, and we are proud that our culture is centred on integrity, collaboration, inclusion and excellence. UL Solutions stands at the forefront of technological advancement, and we are continually challenged to find new ways to foster innovation and positive change. Satisfying? Yes. Exciting? Absolutely
kVA by UL is seeking a Senior Automotive Cybersecurity Consultant who will be involved with work product development for secure vehicle features, including complex software-intensive systems such as self-driving vehicles. At kVA by UL, we provide guidance and support to help original equipment manufacturers (OEMs) and automotive systems and components suppliers navigate the complexity of developing a framework for automotive cybersecurity.
Moreover, we utilize insights and experience built on cybersecurity to assist the entire automotive industry in developing cybersecurity management strategies and provide technical assistance in creating the technical work products and required analyses.
What you'll learn & achieve:
Lead the development (or review) of cybersecurity work products and processes for clients seeking compliance with standards and regulations in cybersecurity, including:
ISO/SAE 21434:2021
ISO 24089:2023
UNECE WP.29 R155 and R156
Other standards related to systems/software engineering and secure development lifecycle.
Employ established methods and frameworks relevant to cybersecurity to lead the engineering development (or review) of cybersecurity work products and cybersecurity cases for complex software-intensive systems. Activities may include:
Performing Threat Analysis and Risk Assessment (TARA)
Defining cybersecurity goals and claims, eliciting cybersecurity requirements and defining cybersecurity concepts.
Defining cybersecurity specifications
Discovering weaknesses and performing vulnerability analysis
Lead client programs by providing expert technical leadership in technical program meetings and project reviews. Projects may include travel to client sites and to other UL locations.
Lead full training events in topics relevant to cybersecurity, including ISO/SAE 21434, ISO 24089 and other similar standards.
Lead business development activities defining Statements of Work (SOWs) and providing budgetary estimates for client proposal development.
Contribute to mentorship and development of junior-level engineering personnel.
What makes you a great fit:
6-8 years of experience in the development of automotive systems and/or embedded systems.
Experience with threat analysis and risk assessments (TARA), and/or vulnerability analyses.
Experience creating ISO/SAE 21434 work products.
Experience with Functional Safety (ISO 26262) is highly preferred.
Knowledge of organizational product development processes and their interactions with other disciplines such as Functional Safety (ISO 26262) and Quality.
University Degree in Electrical Engineering, Automotive Engineering, Computer Science Engineering or a closely related field in a relevant technical field
Minimal travel to client sites is required (up to 10%).
What you'll experience working at UL:
Mission: For UL Solutions, corporate and social responsibility isn't new. Making the world a safer, more secure and sustainable place has been our business model for the last 125 years and is deeply engrained in everything we do. You will shape the way we approach and deliver our solutions to promote safe living and working environments for people everywhere.
People: Ask any UL Solutions employee what they love most about working here, and you'll almost always hear, "the people". Work with colleagues, who you can listen and learn from and challenge each other so that you can continually push for excellence and results.
Interesting work: Your work at UL Solutions will challenge you to try fresh approaches, be empowered to drive change and help you gain in-depth experience in your field. And as a global company, in many roles, you will get international experience working with colleagues around the world.
Grow & achieve: Growth and development are part of our DNA. Grow & achieve with targeted development, reward and recognition programs as well as our very own UL University that offers extensive training programs for employees at all stages as well as a technical training track for applicable roles.
Total Rewards: The salary range for this position is $107,700 – $143,500 and is based upon years of experience that is commensurate with the level of the position.
All employees at UL Solutions are eligible for annual bonus compensation. The target for this position is 10% of the base salary offered. Employees are eligible for health benefits such as medical, dental and vision; wellness benefits such as mental & financial health; and retirement savings (401K) commensurate with the standard rewards offered in each individual location or country, for the relevant position level.
We also provide employees with paid time off including vacation (15 days), holiday including floating holidays (12 days) and sick time off (72 hours).
Internal applicants with questions related to the Total Rewards for this position should submit a ticket via askHR for more insights.
Learn More:
Working at UL Solutions is an exciting journey that twists and turns daily. We thrive in the twists and revel in the turns. This is our every day. This is our normal.
Curious? To learn more about us and the work we do, visit our company page

Expected salary: $107700 – 143500 per year

Location: Northbrook, IL

Job date: Fri, 31 Mar 2023 05:46:35 GMT

Apply for the job now!
==============================
Thank you for evaluating our job opportunity. We consider that this is an exceptional opportunity for a gifted individual like you to advance your career in the field of vehicles industry. If you have a passion for cars, we encourage you to apply for this position. We are eagerly anticipating reviewing your application and possibly welcoming you to our team.