Our company are delighted to present a fantastic opportunity to join our team in the Automotive Field! If you are a skilled and zealous candidate with solid experience in automotive knowledge, we advise you to apply for this position. This is your opportunity to become a member of a lively and innovative group committed to high standards in the domain of the vehicle sector. Don't miss out on this chance to move forward your professional life and be involved in an organization that values innovation, creativity, and diligence. We can't wait to receiving your resume and discovering about your experience and experience in the automotive industry.
==============================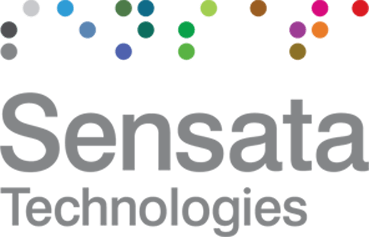 Job title: Software Systems Engineer – Automotive (Electrification)

Company: Sensata Technologies

Job description: The Software Systems Engineer develops, modifies and codes software systems programming applications. Responsible for evaluating and preparing system engineering and technical analyses; documents, proposals for change, and other technical documentation.
–
General Responsibilities
Lead the development of end-user tools for data analysis, reporting and work flow processes with database communication
Analyzes the existing software and improving the processes
Leads the Design and Test Lab departments and introduces new requirements of functionality
Leads integration of in-house software for our test equipment
Taking part in on-site software debugging, machines further adaptation and optimization
Experience / Qualifications
A university degree required (i.e. Bachelors degree) or equivalent relevant work experience.
Must be a team player able to work in a fast-paced environment with demonstrated ability to handle multiple competing tasks and demands
Strong communication skills; oral, written and presentation
Strong organization, planning and time management skills to achieve results
Strong personal and professional ethical values and integrity
Holds self-accountable to achieving goals and standards
Proficient in Microsoft Office programs (Outlook, Word, PowerPoint, and Excel)
Strong interpersonal & collaboration skills to work effectively with all levels of the organization including suppliers and/or external customers
–
Base Salary Range:
$126,300.00 – $165,000.00
–
–
SmarterTogether
Collaborating at Sensata means working with some of the world's most talented people in an enriching environment that is constantly pushing towards the next best thing
Employees work across functions, countries and cultures gaining new perspectives through mutual respect and open communication
As OneSensata, we are working together to make things work together
Click here to view
Click here to view our
NOTE: If you are a current Sensata employee (or one of our Affiliates), please back out of this application and log into Workday via the Company Intranet to apply directly. Type "FIND JOBS" in the Workday search bar.

Expected salary: $126300 – 165000 per year

Location: Carpinteria, CA

Job date: Thu, 06 Apr 2023 22:07:48 GMT

Apply for the job now!
==============================
Thanks for your evaluation in our job position position. We think that this is a stimulating opportunity for a seasoned professional like you to take the next step in your career in the automotive industry. If you are a motivated and service-oriented individual with an enthusiasm for vehicles, we encourage you to apply for this position. We are looking forward to hearing from you soon and possibly welcoming you to our team.