Our company are delighted to present an amazing opportunity to join our workforce in the Car Field! If you are a skilled and zealous individual with a strong background in automotive expertise, we advise you to apply for this role. This is your chance to join a dynamic and forward-thinking crew committed to high standards in the realm of the car field. Don't lose this chance to progress your career and be involved in an organization that values creativity, creativity, and effort. We can't wait to receiving your application and discovering about your expertise and knowledge in the automotive industry.
==============================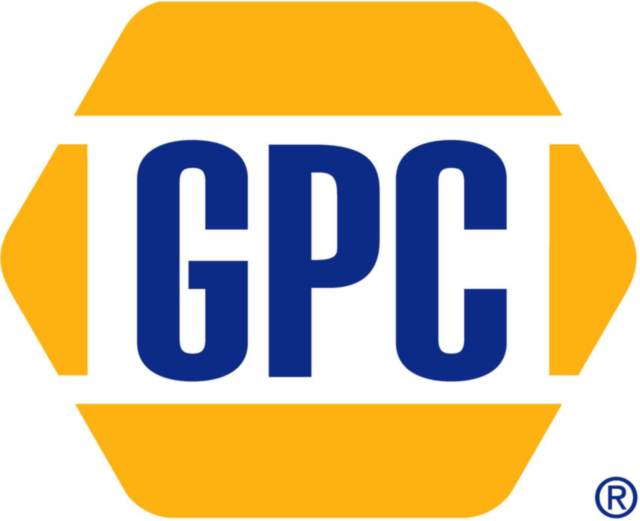 Job title: Sr Manager, Engineering – Software, Sales & Marketing

Company: Genuine Parts Company

Job description: Company Background:
Genuine Parts Company ("GPC" or the "Company"), founded in 1928 and based in Atlanta, Georgia, is a leading specialty distributor engaged in the distribution of automotive and industrial replacement parts and value-added services. The Company operates a global portfolio of businesses with more than 10,000 locations across the world. GPC has approximately 50,000 global employees. The Company has operations in the United States, Canada, Mexico, Australia, New Zealand, Indonesia, Singapore, France, the U.K., Germany, Poland, the Netherlands, Belgium, Spain and China.
Position Purpose:
Seeking world-class talent to join the world's leading distributor of automotive and industrial replacement parts and value-added services operating 5,500+ locations and servicing more than 20,000 locations in the U.S and Canada. Specifically, this role will function as the head of engineering to architect the next generation Commerce platforms for GPC. Working with a highly talented team, you'll play a leadership role to build and run one of the world's largest automotive and industrial replacement parts operations.
This is an engineering leadership role with responsibility for implementing the technology strategy and execution for GPC's unified commerce platforms.
This individual must be a technologist & engineer at heart and be comfortable in understanding the technology direction and being hands on with the execution of the strategy. She/he must exhibit a deep understanding of modern technology stack and agile delivery models, demonstrated focus on customer experience, and must have a proven track record of modernizing legacy supply chain technologies at scale.
Close collaboration and alignment with a wide variety of both internal stakeholders and external vendors will be required. As such, exceptional abilities in building and maintaining strong working relationships and organizational savvy will be required. High level communication and presentation skills are required. Ability to attract, retain, and develop engineering talent will be critical.
Responsibilities:
Partnering with the cross-functional GPC team, implement the strategy and roadmap for modernizing the Sales and Marketing domain and platforms
Implement the technology platforms architecture and execute on roadmap to support build out the new commerce related capabilities needed for the unified commerce strategy
Overall engineering accountability for the Sales and Marketing Domain
Responsible for delivery and support of the platform
Responsible for simplifying the complexity of current platforms and reducing the technical debt and total cost of ownership
Partner with peer leaders to accelerate and embed agile methodologies across the organization to increase customer-backed problem solving, to increase pace of solution delivery, to accelerate innovation and to enhance cross-functional collaboration
Recruit, manage, and motivate a team of engineers and Engineering managers to develop best-in-class solutions
Lead other Engineering managers
Other duties as assigned
Location:
GPC has two work locations to choose from, Duluth or Atlanta office.
We offer a Flexible Work Policy that permits eligible employees to work remotely
Desired Qualifications & Experiences:
Degree in Computer Science or Engineering fields, or equivalent experience
10 (12+ preferred) years' experience in software engineering delivery (including 4+ years in leadership role)
Consistent track record of leadership, teamwork, and delivering high impact results
Extensive experience building enterprise grade systems/applications supporting business priorities
Experience with public cloud offerings is a plus
Experience managing 25+ FTE team of internal and extended delivery resources
Experience with CRM, Sales, Marketing Automation, Marketing effectiveness systems is a plus
Experience leading leaders
Ability to attract, motivate and retain world-class IT talent
Strong fiscal prudence to maximize technology investments against critical business priorities across the enterprise
Exceptional communication skills, team building and associate growth and development experience
Experience with the following tools is a plus:
Java
Google Cloud
GitHub and GitHub Actions
OpenJDK
Gradle
Groovy
React-Native
Node
Jest
Postman
mySQL workbench
LaunchDarkly
Terraform
Salesforce or Dynamics
Adobe Analytics
Google Analytics
Adobe Workfront
Adobe CDP
Adobe Dynamic Media Classic
Adobe Target
Adobe Sign
Digital Asset Management
File management tools (PGP, Text Editors, CuteFTP, FileZilla, etc.)

Expected salary:

Location: Atlanta, GA

Job date: Sat, 06 May 2023 01:41:32 GMT

Apply for the job now!
==============================
Thanks for evaluating our job position. We think that this is a distinctive opportunity for a talented individual like you to progress your career in the field of vehicles industry. If you have a love for automotive, we advise you to apply for this position. We are looking forward to reviewing your application and possibly welcoming you to our team.